GYAN JYOTI COLLEGE
Gyan Jyoti College was established in the year 2005 under the aegis of Vivekananda Academic Foundation, a registered trust. It is the brainchild of a conglomeration of Corporate Houses and eminent personalities who wanted to bring about a conspicuous change in the educational scenario in North Bengal region in particular and North-Eastern region in general. Gyan Jyoti College is the first self -financed, multi-faculty educational institution in the region. The college seeks to channelize education by inculcating in students certain definite career goals. It provides quality education for the total development of students.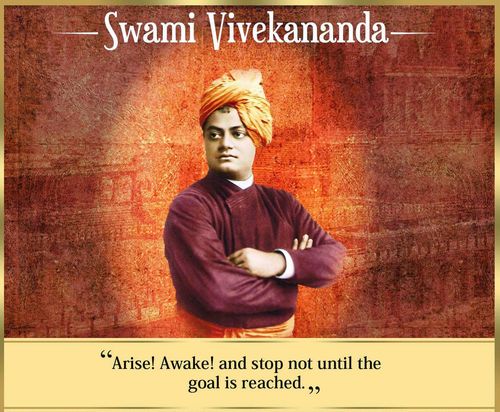 GYAN JYOTI COLLEGE REOPENS ADMISSION FOR THE SESSION 2018-19
As per new Govt. order No. 842-Edn(Cs)/10M-95/14 dated 17/07/2018, Gyan Jyoti College Admission portal will remain open for the New Applicants. The Last date of Admission is 20/08/2018.
Hurry……….Limited Seats are Available.
ONLINE APPLICATION FOR ADMISSION FOR THE SESSION 2018-19

Closing of Online Application: 20/08/2018 23:59 Hours
Last Date of Payment (By Bank): 20/08/2018
DOWNLOAD APP
Online Monthly Fees Payment
College Registration
Admission Payment
College Address & Timings
9:00 am to 3:00 pm (Mon to Fri)
9:00 to 12 Noon (Sat)
NH-55, Dagapur, Siliguri – 734003
West Bengal
"I take the opportunity to congratulate the students of Class XII appearing at the H.S.,ISC,CBSE Examinations,2018 with the expectation that they would perform very well. Our Gyan Jyoti College wishes bright future for all of them and is ready to welcome them in our College as students of any course/discipline of their own choice."
PRINCIPAL
(GYAN JYOTI COLLEGE)
Events
Gyan Jyoti College, 23rd March: The Red Ribbon club of Gyan Jyoti College, NSS unit had organized an "Aids Awareness Program" on 23rd March to spread the awareness on HIV AIDS. The NSS unit of Gyan Jyoti College had organized a small rally which began from the college premises at 10.30 A.M., with a brief speech by respected Principal, Dr. Malay K. Karanjai who enlightened everyone with a vital information of the disease and it's causes. The rally headed upto Panchanadi,Dagapur carrying the poste...

Gyan Jyoti College, Dagapur, Siliguri

International Women's Day

Siliguri , 8th of March 2018 : The international women's day was celebrated on 8th of march 2018 in Gyan Jyoti College which was organized by the N.S.S. Unit of the college . The programme started around 11 AM with the introductory speech by the principal Dr. Malay. K. karanjai followed by different types of cultural events performed by the college students. The central theme of the programme titled "UNWELCOMED GODDESS" projected the survival of victimized women in our society with a hope to cha...

Gyan Jyoti College, Dagapur, Siliguri

Adaptation of the village Dhukuria at New Champta, Dagapur by NSS Unit of Gyan Jyoti College in March,2018. An initiative to render service to the poor and the downtrodden

Adaptation of the village Dhukuria at New Champta, Dagapur by NSS Unit of Gyan Jyoti College in March, 2018. An initiative to render service to the poor and the downtrodden

Gyan Jyoti College, Dagapur, Siliguri

National Science Day Celebration

Gyan Jyoti College had organized a programme on The National Science Day on 28th February,2018. The programme was inaugurated by the lighting of lamp by Dr. Malay K. Karanjai, the Hon'ble Principal of Gyan Jyoti College. The Principal and the Senior Professor, Dr. Soumen Nag (Head of the Department, Environmental Science) were felicitated by the students of the college. The programme was hosted by Asst. Prof. Ankita Dutta (Dept. of Microbiology). Dr. Karanjai, the principal of the College d...

Gyan Jyoti College, Dagapur, Siliguri

Special Lecture on Laser Beam Technology

The Science department of Gyan Jyoti College organized a seminar on 26th February, 2018 at the Seminar Hall .The program commenced with the inaugural speech of Prof.Sanyukta Deb followed by the speech of the Principal of the College Dr. Malay K. Karanjai where he welcomed the speaker Dr. Dhruba Jyoti Biswas, Raja Ramanna Fellow, Bhabha Atomic Research Centre, Mumbai. The topic of the seminar was "A glimpse of the laser and its applications with a special emphasis on secure communication" wher...

Gyan Jyoti College, Dagapur, Siliguri

An Inter-School Quiz Competition

An Inter-School Quiz Competition Siliguri, Jan 31: Gyan Jyoti College organized GJC QUIZSPARK 2018 an Inter School Quiz Competition. A total of 11 schools participated in the competition comprising of 22 teams out of which the top 8 teams were selected and taken to the final round. The preliminary was a written round which consisted of 20 questions. The occasion was graced by the Board of Trustees of Vivekananda Academic Foundation, namely Mr. G.S. Hora, (Chairman), Mr. Sujit Kr. Raha, (Vice-C...

Gyan Jyoti College, Dagapur, Siliguri

From 31 jan 2018 0:00 to 31 jan 2018 23:59

The N.S.S Unit of Gyan Jyoti College organized a seminar on cancer awareness in collaboration with the Sumita Cancer Society on 21.12.2017 at the campus premises. The principal of the college Dr. Malay K. Karanjai welcomed the speakers Dr. N. Chandra, gynecologist, North Bengal Medical College and Hospital, Dr. Nilotpal Chanda , Gynecologist, and Mr. M.K Bhattacharjee, General Secretary, Sumita Cancer Society and thanked them for organizing such awareness programmes. He spoke about the ignoranc...

Gyan Jyoti College, Dagapur, Siliguri

Lecture on Commerce Education

A special Lecture was organized by the Department of Commerce & Management on "Commerce Education" on 19th December, 2017. The keynote speaker Prof.(Dr) Samirendra Nath Dhar spoke at length about History of Commerce Education in India and it's subsequent progress & development in the country.

Gyan Jyoti College, Dagapur, Siliguri

AIDS Awareness Program & Inter Departmental Poster Competition

The NSS unit (National Service Scheme) of Gyan Jyoti College organized an AIDS Awareness Program followed by an Inter Departmental Poster Competition. The program was graced by the Principal of Gyan Jyoti College Dr.Malay K. Karanjai, Professors and staff members. A rally was taken out by the Students,Teachers and Staff members of the College followed by the inaugural speech of the Principal. The students performed a small skit to drive the message of being aware about the deadly disease w...

Gyan Jyoti College, Dagapur, Siliguri

Siliguri, Sep 15: The National Service Scheme (NSS) unit of Gyan Jyoti College, Dagapur organized a Blood Donation Camp in their premises in Association with the Siliguri Voluntary Blood Donors Forum on Friday. This was an initiative taken by Mr. Sujit Kumar Raha, Vice-Chairman of Vivekananda Academic Foundation (VAF), the parent body of Gyan Jyoti College. This initiative had been taken due to the outbreak of Dengue in Siliguri Town and the surrounding areas which has led to an acute crisis...

Gyan Jyoti College, Dagapur, Siliguri

Microbiology Industrial Visit 2015-2016

Past Event

Gyan Jyoti College, Department of Microbiology had organized an Industrial tour for the students under the guidance of two teachers Prof. Upashna Chettri and Prof. Shubrajit Bhowmik. The students visited the Himalaya Drug Company located in Dehradun, Uttarakhand. The students along with the accompanying teachers left for New Delhi station from New Jalpaiguri station on 14th October at 8.15 in the morning. The Himalaya Drug Company is a company established by M. Manal in 1930 and based in Banga...

Gyan Jyoti College, Dagapur, Siliguri

From 14 oct 2016 8:00 to 21 oct 2016 21:00